ED&F Man Brasil S.A.
ED&F Man Brasil S.A., located in Sao Paolo, manage all commercial and logistical operations throughout Brazil. The team specialize in sourcing activities, taking sugars from Brazil to import markets throughout the world. The team also provide expertise and support to other region of the ED&F Man Sugar businesses, particularly for logistical execution and finance responsibilities.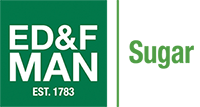 Office Address
ED&F Man Brasil S.A.
Sugar – São Paulo
R. Surubim
577 – Cidade Monções, Conj. 41 e 42
São Paulo – SP
04571-050